Online tickets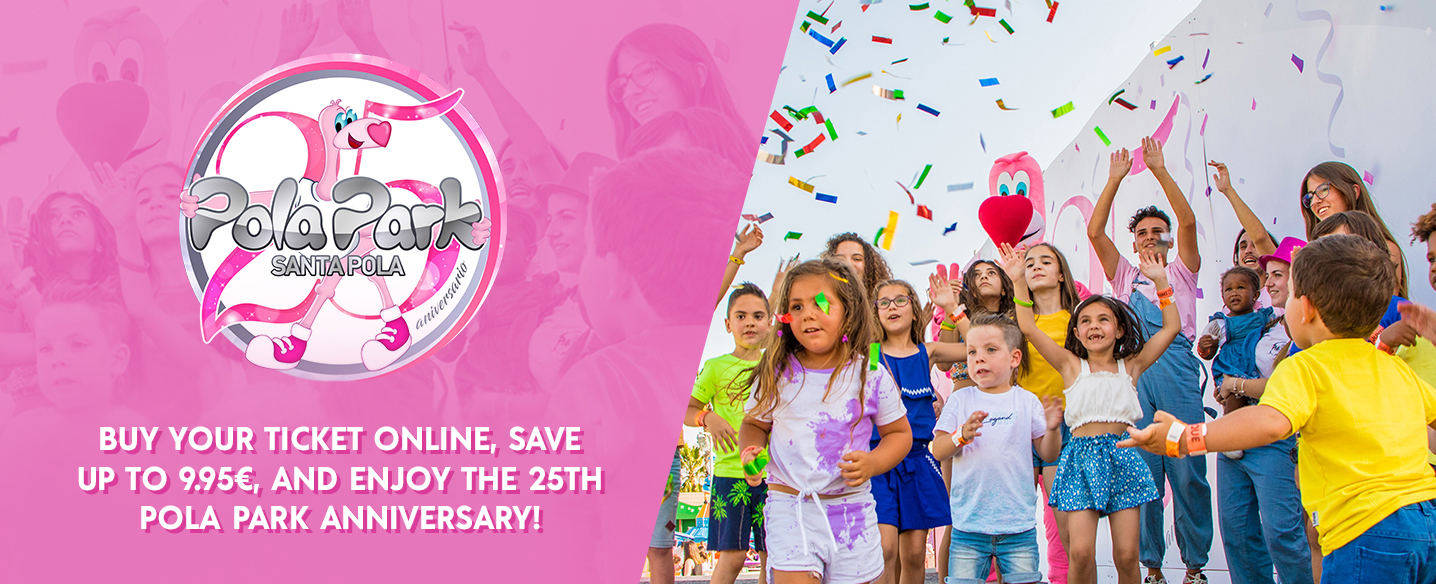 BUY YOUR TICKET ONLINE, SAVE UP TO 9,95€, AND ENJOY THE 25TH ANNIVERSARY OF POLA PARK!
Up to 25 attractions for the whole family such as Karts, Roller Coaster, Bumper Cars, Free Fall, Extreme and many more await you at Pola Park. Come and enjoy a day of excitement and fun with all the members of the family at the reference amusement park in the Valencian Community, the first in it certified as safe and responsible against COVID-19, through the SAFE TOURISM CERTIFIED seal. granted by the Institute for Spanish Tourist Quality (ICTE).
In addition, now with the exclusive online offer of Pola Park you can save on your tickets. With it, you can access all the attractions, that your age allows you, as many times as you want. And if you get your Ticket + Menu pack, you can enjoy a day of unlimited fun and recharged energy. Remember that to access the park everyone must have a ticket or purchase a minimum general entrance of 5€. The minimum general ticket gives access to an attraction or an amount of €3 can be discounted at any restaurant in the park.
PLAN YOUR VISIT BEFORE MAKING YOUR ONLINE PURCHASE!
Before making your purchase, we provide you with some links with information regarding our facilities so that you can plan your visit before purchasing your tickets:
Check attractions list Check shows Check hostelery points Check game booths Check FAQ